There's been much buzz around the new black cab as it takes to the streets of London. But what of its predecessor? We're not in the habit of forgetting a faithful long-serving warrior without at least a bit of fanfare.
To that end, meet the London Taxi TX4 'Last of Line Edition'. Bradford's Project Kahn is the firm behind it. Yes, the very same that puts big wheels on Defenders and Wranglers, and sells the Aston Martin-based Vengeance.
Think of this one-of-five run-out special as the Vantage V600 of London taxis. Or, indeed, the Rolls-Royce of TX4 cabs. Yes, the new one is out and in service. That doesn't mean the old one is stripped of its licence to go out with a bang.
The big change you can note from afar is the colour. No longer the black cab, these Kahn Last of Line Editions come in a choice of five colours from the Rolls-Royce colour palette. Colour coded wheels contrast the body on the outside and a slatted grille complete the exterior package.
On the inside, LED star lighting in the roof adds to the Roller feel, as does the quilted and perforated nappa leather. None of it is visible to passers-by, of course, thanks to the privacy glass.
Piano black trim, a leather-trimmed wheel, colour-coded seat belts and Last of Line door sills complete the Kahn cabin makeover. Each cab comes with its own badge and certificate of authenticity as well as a plaque bearing the names of those who built it.
Don't think it's all quite show and no go, either. The 2.5-litre diesel engine gets a (sadly unspecified) power upgrade, completing the Kahn package.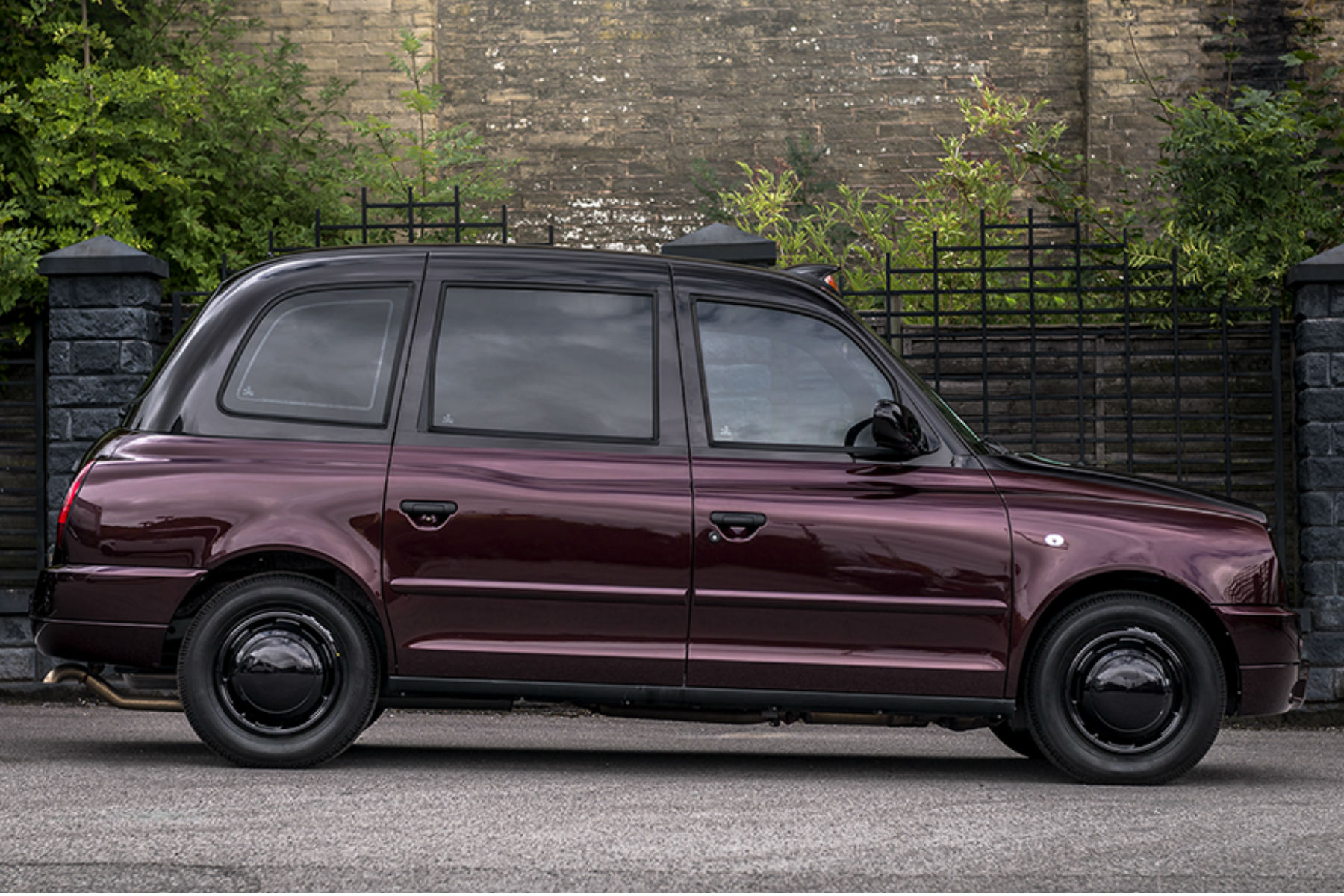 But if this is something you can't live without, you might be out of luck. Three are spoken for and "the owners of the remaining models will be hand-picked by Mr. Kahn".
"There was only one person for the job,"said a London Taxi Company spokesperson. "Afzal Kahn is famous for his original designs and willingness to push the boundaries, and we admire his ability to capture the essence of a vehicles' character".
"We believe he is the best designer to give this iconic vehicle the send-off it deserves."
Read more:
https://www.motoringresearch.com/wp-content/uploads/2018/09/Kahn_Taxi_001.jpg
1200
1800
Ethan Jupp
https://www.motoringresearch.com/wp-content/uploads/2018/12/mr-top-motoring.svg
Ethan Jupp
2018-09-04 13:24:14
2018-09-04 13:24:14
London Taxi TX4 Last of Line is the Rolls-Royce cab you CAN'T buy